Affiliate Program
If you've found this course informative and helpful and would like to let others know about it, I invite you to participate in my student referral program.
This program allows you to earn a 50% commission on all course sales from the new students you refer.
How the Program Works
First, you need to be set up as an affiliate. This usually happens automatically within 2 weeks of you enrolling in this course. If it doesn't (and you don't see the Admin link in your navigation bar), send me an email to [email protected] and I will get you set up.
Upon successfully becoming an affiliate, you will see a new Admin link in the top navigation bar:

Clicking the Admin link will take you to the Affiliate Area, where you can access Affiliate Details, Affiliate Links, Transactions, and Payout Details.
The Affiliate Details page shows basic information about how the affiliate program works. Here is a brief summary:
You send your unique affiliate link to your friends, family members or coworkers who may be interested in this course
They register as a new student
You will receive your 50% affiliate commission within 30 days via your PayPal account

The Affiliate Links page has your unique affiliate code and the affiliate link you need to give to other people to refer them to this course. Copy this link and share it via email, social media or any other method you prefer.

The Transactions page shows how many sales you have generated as an affiliate.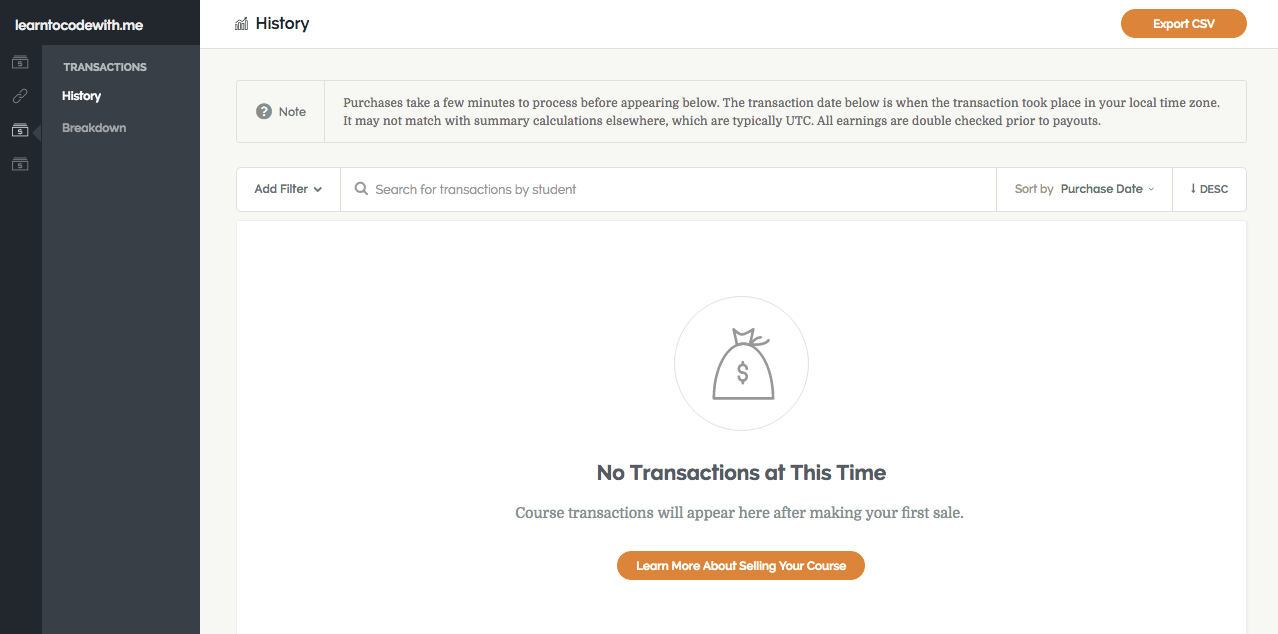 The Payout Details page allows you to set up payments via PayPal. This is how you will receive your affiliate commissions within 30 days of a successful course sale.
Don't have a PayPal account? You can set one up for free at PayPal.com and link it to your bank account for easy money transfer.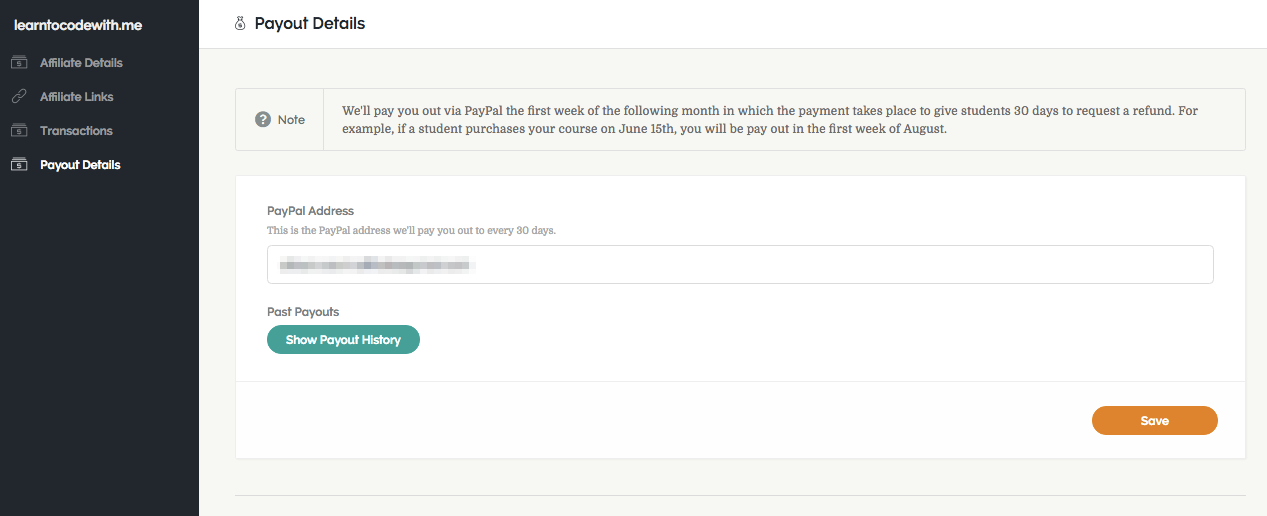 The student referral program is a great way to let others know about this course and earn a commission on every new student who signs up. There is no limit on the commissions you can receive.
Email me at [email protected] if you have any questions or run into any problems with this program and thanks for helping spread the word about this course!